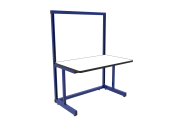 Choose stand-alone units, cells and other unique configurations with C-Leg Series workbenches. Our modular frames and legs bring you closer to a facility that is ready to grow as your business grows.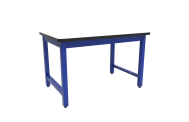 Configure RTW Tables in several ways or combine with other workstation styles. Choose either a Riser Shelf or Uprights to support accessories.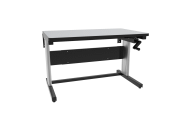 The Easy-Lift Series features workstations that are height- adjustable at any time. These stations are essential for multi-shift facilities where several employees may be using the same work table.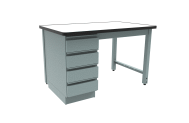 Discover organization with our new pedestal-based bench style. Drawer and cabinet bundles can be placed on the left, right or both sides of the work bench.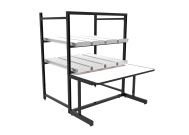 Create a flow rack to meet your storage, kitting and inventory control needs.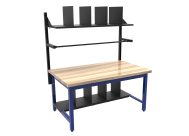 Productive workstations and accessories are grouped together in one part number and price so you spend less time specifying workstations.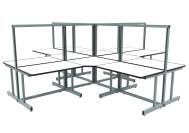 View popular configurations that will inspire productivity in your facility. We have included a sampling of work bench layouts that are practical for specific tasks and industries to help make your job of choosing workstations easier.