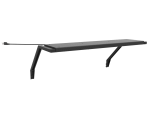 Our light units ease operator eyestrain while increasing available light on the worksurface. All units feature energy efficient electronic ballasts to ensure flicker-free operation.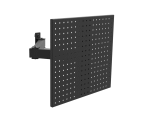 Our Workspace Organization section shows you how specialized accessories for items you use every day can make your job easier.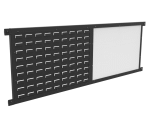 Our enclosures offer privacy, document presentation, tool or bin storage. Choose an enclosure that completes your workstation.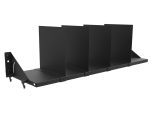 Adding shelves to your work bench increases productivity by removing seldom used instruments, tools and documentation from the immediate worksurface. We offer a variety of shelving options to help you store and organize your daily work supplies.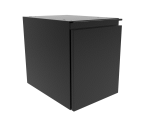 Choose from stackable or pedestal drawers to store files, tools and supplies.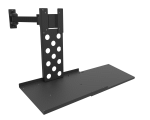 Properly positioning your operator's computer equipment can guard against cumulative trauma disorders (CTDs) such as carpal tunnel syndrome and tendonitis. We offer several types of monitor arms and keyboard trays to help you keep your facility injury free.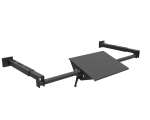 Footrests relieve lower back pressure and create a more ergonomic work space for the operator. Choose a frame mounted or free-standing style and adjust it to your operator's comfort level.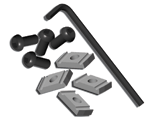 Additional Services make your life easier by helping you install workstations, matching colors, shipping your product to your door faster and more.