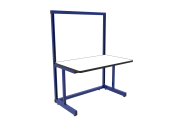 The C-Leg Series can be configured in a variety of ways to fit your facility layout. Enter this section and find out what kind of C-Leg configuration is right for you.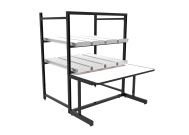 Choose the components that make your flow rack customized to your operation.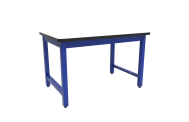 The simple design of an RTW allows for a variety of set-ups. Join your RTW Tables with corners and an above-surface support structure that provides optimal productivity.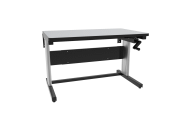 View the ways multiple Easy-Lift workstations can work together.